Frida Temple, an International UN Volunteer and expert midwife, joined UNFPA's team in Rwanda from her native Sweden in January 2021. Here, she talks about her experiences after eight months of ensuring the safety of pregnant women in Kigali during the pandemic. "As a midwife, I have always had a passion for working in developing countries."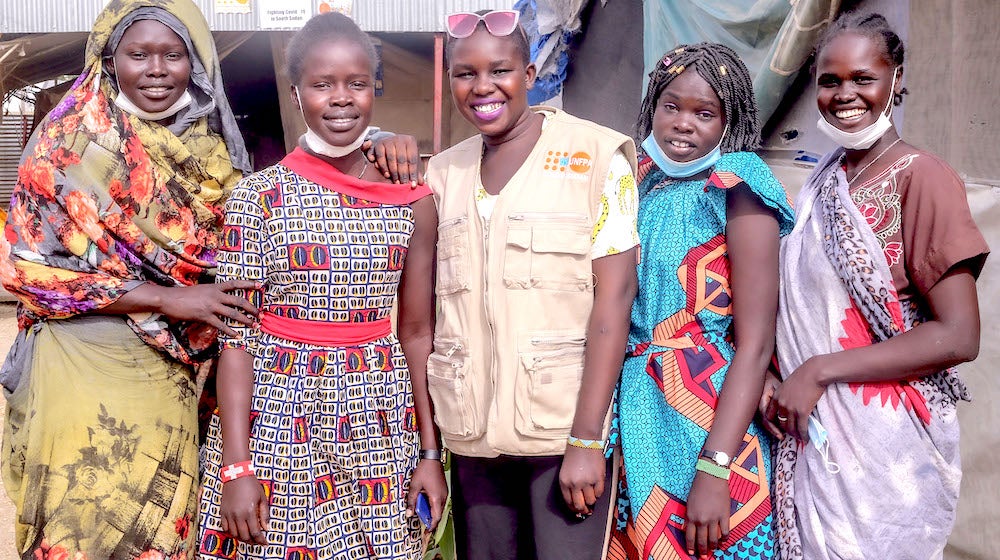 To make a difference in the lives of youth, government funding and multi-sectoral action are required to implement the nation's commitments to sexual and reproductive health, said First Vice President, Riek Machar at a high-level meeting on commitments made by South Sudan at the Nairobi Summit on ICPD.
The South of Madagascar, known as the Grand Sud, faces its most acute drought in 40 years amid ongoing sandstorms, a locust invasion and the COVID-19 pandemic. In the grip of a climate-induced crisis, entire communities are being plunged into extreme poverty and hunger. Inevitably, women and girls are the hardest hit.