JOHANNESBURG, South Africa—"Today, I see glimmers of hope, from enabling policies and legislation to end violence, to reproductive justice movements led by young women aimed at ensuring bodily autonomy, choice and dignity. Yet we must also confront the stark reality that we still have a long way to go before we achieve a gender-equal world," said Dr. Natalia Kanem, UNFPA Executive Director.
She made these remarks during the third of a series of virtual dialogues co-hosted by COTLA, the Council of Traditional Leaders of Africa, and UN Women in partnership with UNFPA on 24 November, on the eve of 16 Days of Activism Against Gender-Based Violence. The event also commemorated one year after the Nairobi Summit on 25 years of the International Conference on Population and Development (ICPD25).
The discussion centred on the role of traditional leaders in advancing sexual and reproductive health and rights in Africa, especially in promoting gender equality and ending all forms of gender-based violence (GBV).
"At the Nairobi Summit, faith and religious leaders made bold commitments to the ICPD Programme of Action," Dr. Kanem said. These commitments are even more critical now. "COVID-19 has only sharpened our focus and resolve," she added. Under the EU-funded Spotlight Initiative to end violence against women and girls, UNFPA and partners have established strategic collaborations with traditional leaders to advance sexual and reproductive health and rights, and to keep women and girls safe and free from harm.
She commended the traditional leaders for their visionary leadership and lauded their work in transforming attitudes and beliefs and negative social norms on gender and on masculinity—providing the game-changing leadership needed to ensure that sexual and reproductive health and rights becomes for all, and all across Africa.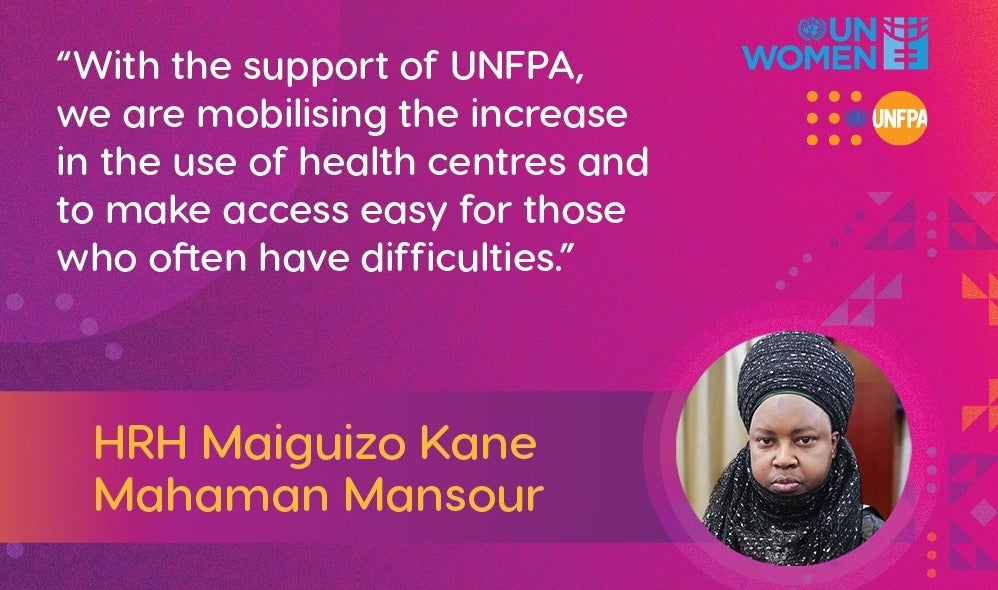 Voices of traditional leaders
During the discussion, the traditional leaders described their efforts to advance sexual and reproductive health in their communities and identified the challenges remaining – for women and for young people in particular.
King Maiguizo Kane Mahaman Monsour, Tessaoua Kingdom, Niger, for example, has launched an initiative to prevent maternal deaths, entitled 'One family, one measure of millet'. With the support of UNFPA, this aims to increase access to health centres by providing free transport to facilities, as well as access to blood transfusions in exchange for a bag of millet per family each month.
"In Niger, we have 237 traditional leaders and tribal leaders who are fighting alongside UNFPA, UN Women and UNICEF to improve the health conditions of the population, particularly of women and children, every day," he said.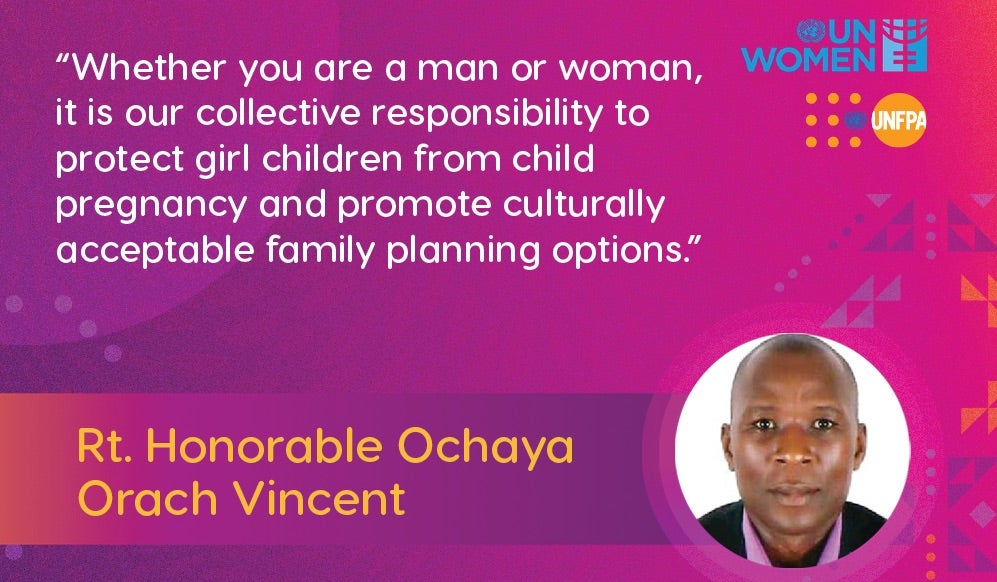 One of the biggest challenges faced by their respective communities is teenage pregnancy. Family planning is key for preventing this, said Ochaya Orach Vincent Japidu, Royal Prince from the Royal Lineage of the 27th Ubimu Alworonga of Alur Kingdom, Uganda.
The traditional leader from Uganda said that culture is not static: "Whether you are a woman or a man, it is our responsibility to support teenage girls against child pregnancy and promote culturally acceptable family planning options."
He asked what could be done to address the low uptake of family planning among adolescents. It is a cultural dilemma that teenage girls are stigmatized when they openly access sexual and reproductive health services and exercise their options.
Sex education is critical for reducing child marriage, he said. "We need to protect [girls] and we can only protect them by keeping them away from pregnancy, giving them access to education until they leave university." Key to this is deciding what cultural practices need to be discarded or modified.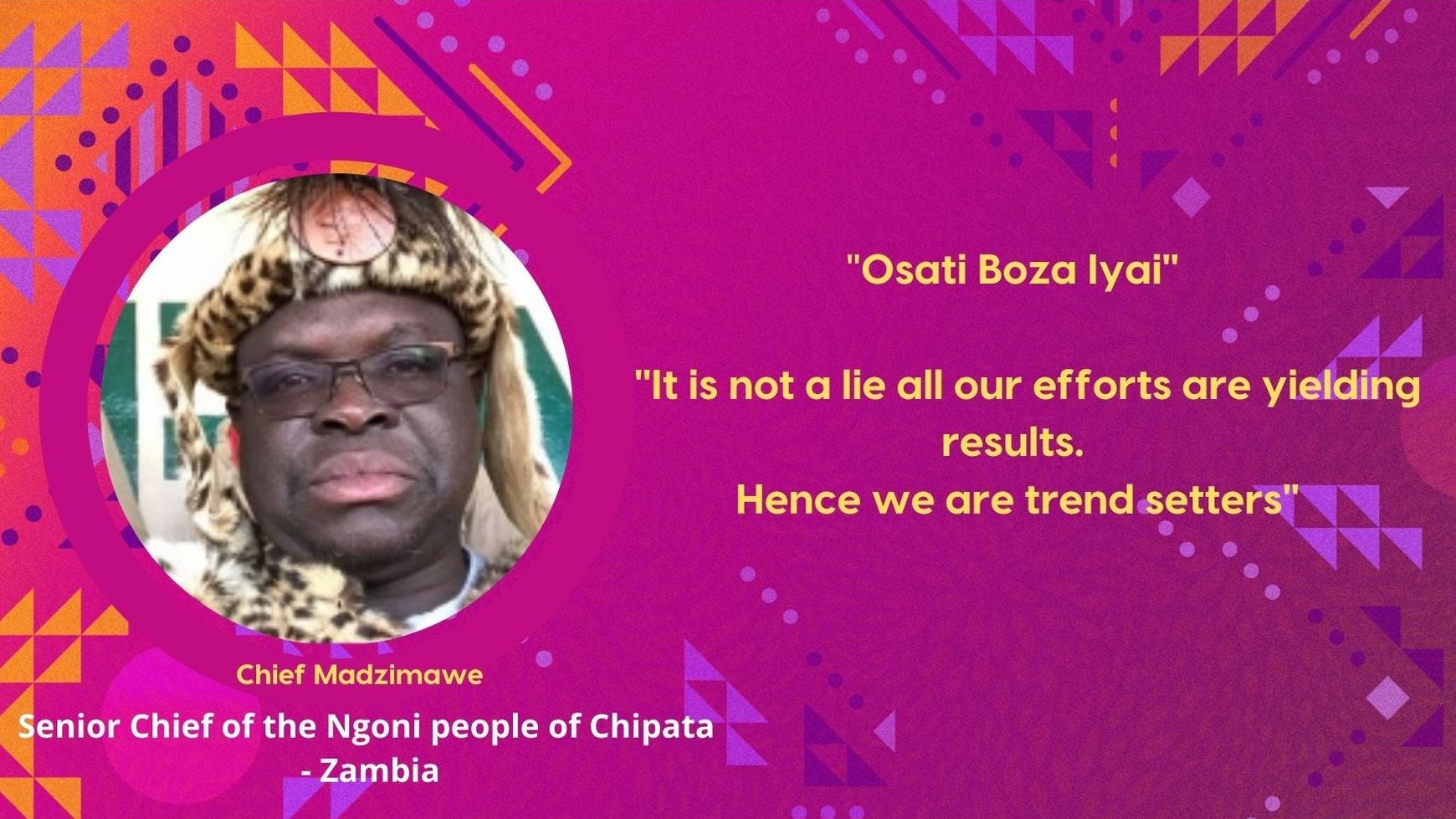 Chief Madzimawe from Zambia agreed on the need to change outdated norms, to address challenges like child marriage and HIV and AIDS to avoid a 'ticking time bomb'.
"As traditional leaders, we have begun with a culture transformation to change some of those cultures that have no meaning in modern society," he said. "We need to equip adolescents with information that they need so that they look after themselves. By engaging them, we are going to realise the desired goals regarding a healthy society."
This includes the need to empower young people, especially young women.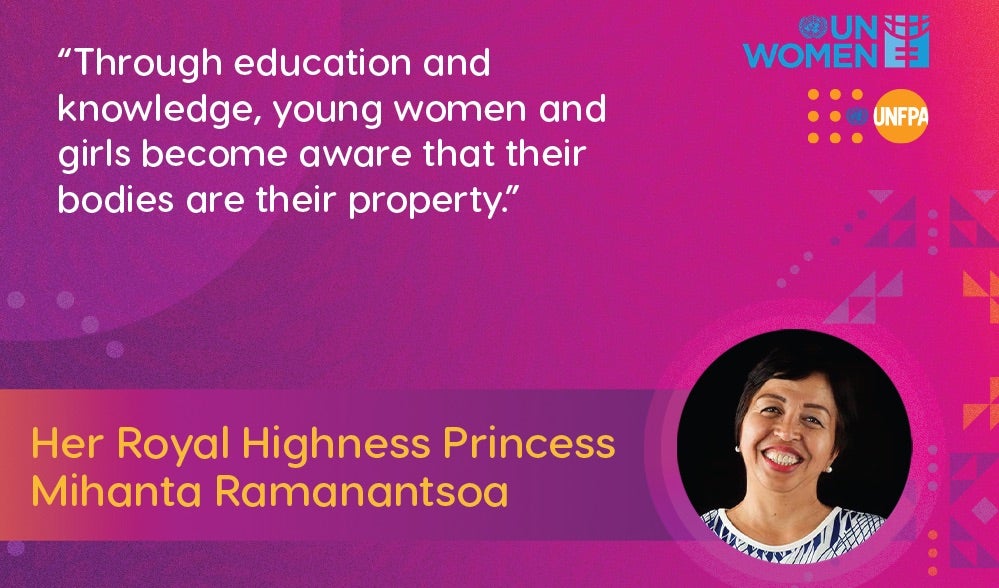 In this respect, Princess Mihanta Ramanantsoa of Madagascar shared an interesting perspective from her coaching of young women. "Young women and girls need to know that they have a destiny to fulfil, because they are the future. The first step is to coach them to become leaders with an inspiring vision for themselves and their country," she said.
She grants them access to her network to boost their professional experience and promote social mixing. They consequently develop the self-confidence they need to face all types of situations. They also discover the power of choice – regarding their sex lives, their professions, whether or not to marry or have children.
"This is why empowerment is the cornerstone of sexual and reproductive health and rights," she said.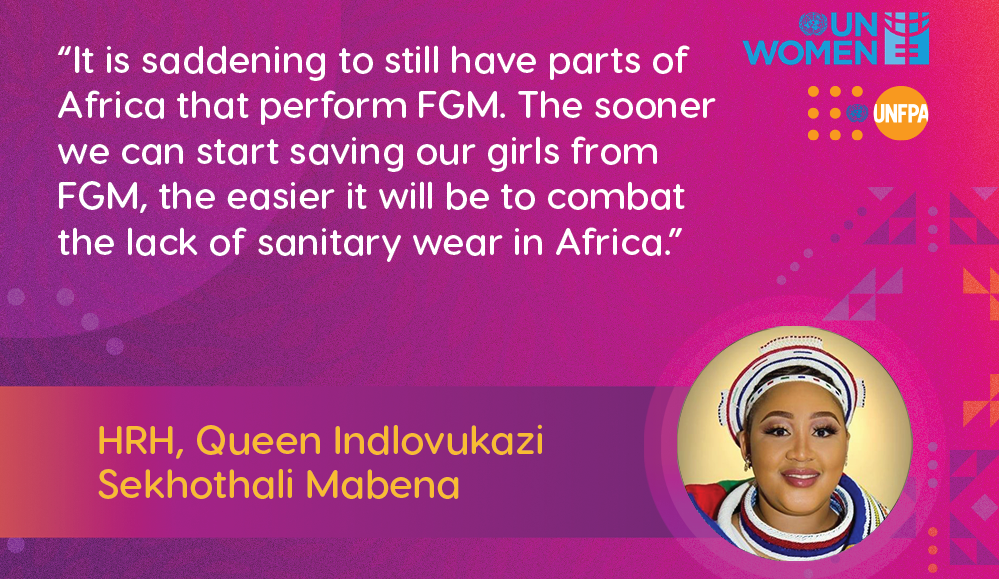 Fundamental to their empowerment is menstrual health, which many girls and women have difficulty managing. This is why Queen Indlovukazi Sekhothali Mabena of the Ndebele Kingdom in South Africa has become a menstrual health champion. She helped distribute free sanitary products to more than 500 girls in Lesotho, the nation of her birth, to ensure they would not miss their end-of-year exams in 2020.
"Menstrual health is extremely important for the wellbeing of every female and a lack of feminine hygiene has proved to be the cause of many complications that women have endured, more especially if those girls have undergone female genital mutilation (FGM)," she said. "It is saddening to still have parts of Africa where this harmful practice [continues]."
A pandemic within a pandemic
FGM, one of the most insidious forms of gender-based violence, affects millions of women and girls in Africa. King Adedapo Aderemi, the Alayemore of Ido-Osun Kingdom, Oba, Nigeria and Convenor General of COTLA pledged their renewed solidarity and commitment to promoting gender equality and to fighting all forms of gender-based violence.
"We recognise our responsibility to use our influence to shape attitudes and behaviour that ensure that women and girls can live in peace and harmony, because that's what brings prosperity and security, free from discrimination and harm."
The COVID-19 pandemic lockdowns in Africa have increased violence against women.
"We have to break our silence. We have to condemn in totality and stand against any form of violence and adopt a zero tolerance of domestic violence, child marriage and FGM, which are modern forms of slavery, brutal crimes and inhuman indignities," he said. "We need to cooperate to operate and make this world a better one for all of us."
Traditional leaders and their networks, including COTLA, are key to reducing gender-based violence (GBV) in African communities.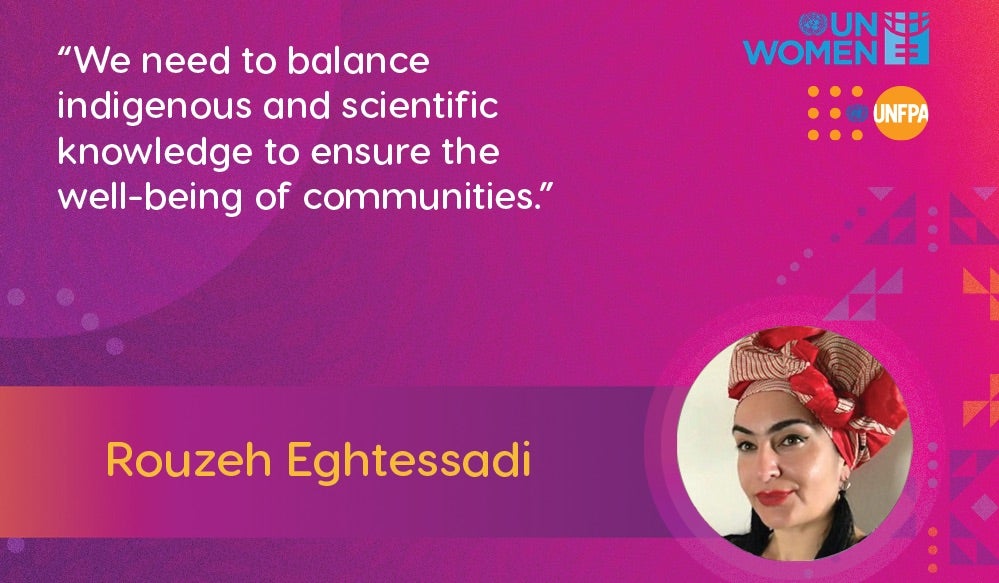 Rouzeh Eghtessadi, Executive Director of SAfAIDS, described eight building blocks her organization has applied to elevate sexual and reproductive health and rights responses from the local to the regional level.
She spoke of the 'My Choice, Our Choice' regional campaign under the Transforming Lives programme funded by Sweden, which engages traditional leaders towards ending unsafe abortion, especially among adolescents.
"A key milestone was a collective agreement by traditional leaders in March 2020 that it is time to preserve and protect the lives of adolescent girls and young women and move away from the moralized approach to safe abortion, to focus on saving lives, on the economic and the reality agenda around this more controversial SRH issue.
"We have an opportunity now amidst this pandemic [ … ] to scale up more vigilant widespread engagement with traditional leaders. We know that when we invest in the local response to which traditional leaders are the nexus, then we have the highest yield and sustainability around sexual and reproductive health and rights," she said.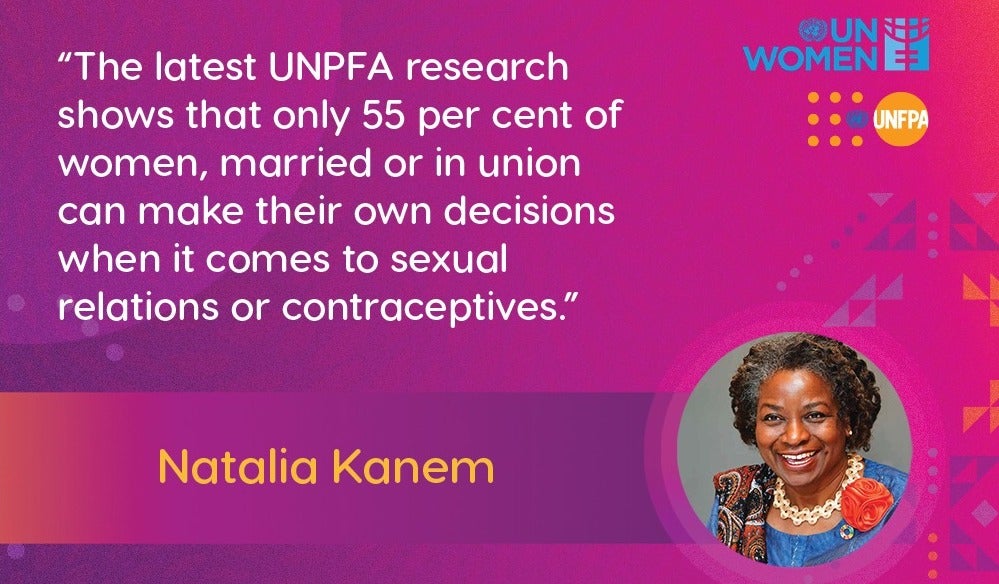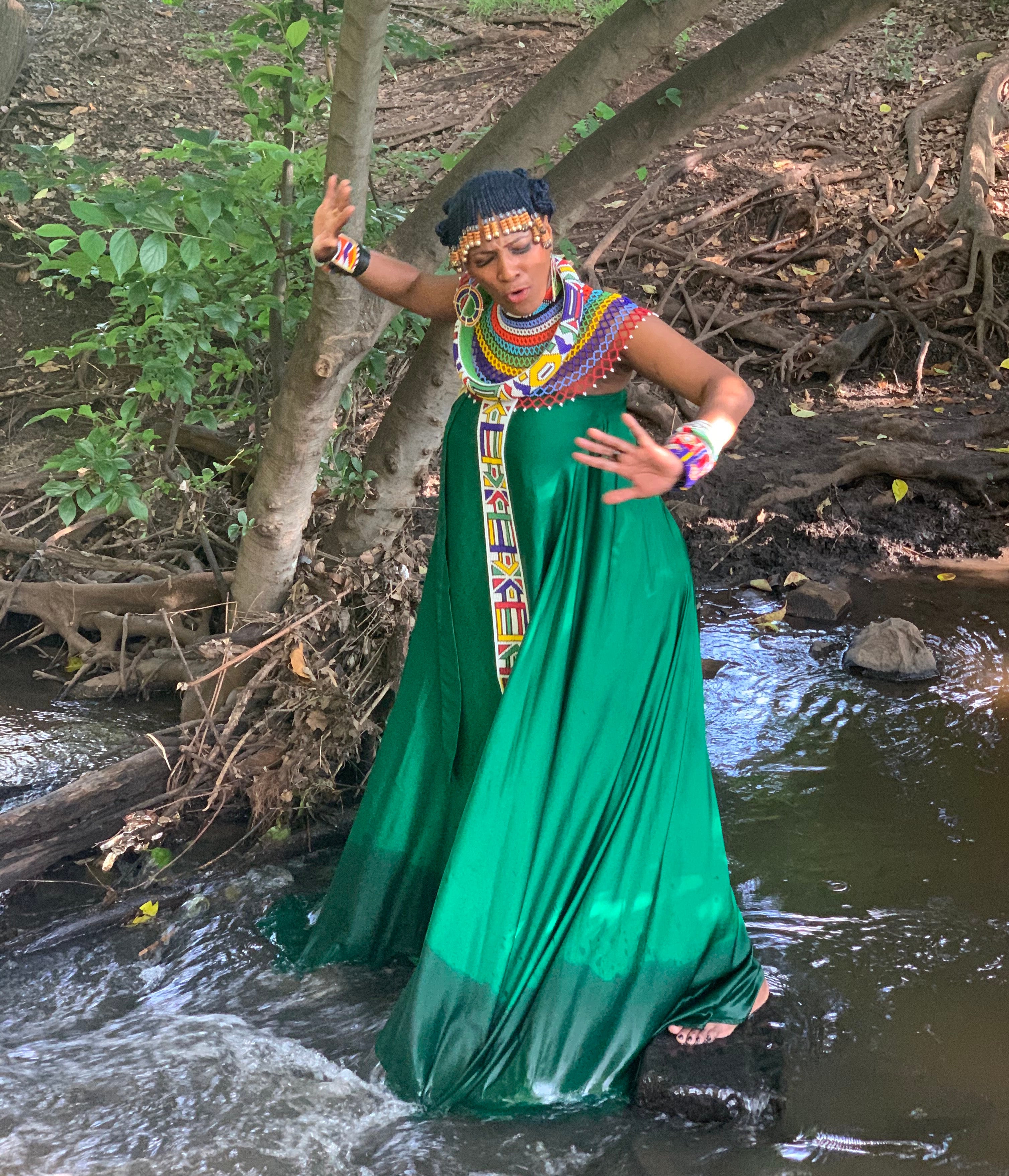 In closing, Phumzile Mlambo-Ngcuka, UN Women Executive Director, urged for support to young people to prevent any sexual and reproductive health mishaps that could derail their future.
"In our community, young people do not always have access to accurate information so there is always the risk that they could be misled, and yet the price to pay when there has been misinformation and mishaps is too high. The changes in young women's lives that come with the problems that arise from misinformation and the inability to access the support and services they need can be devastating," she said.
With a youthful population, Africa has a responsibility to invest in its young people so they can fulfil their potential, she told the traditional leaders. "You can help us to reset the trajectory of Africa and communities by making sure that we handle this precious human capital called young people, [so] that we ensure that gender inequality does not become the one thing that stands between Africa and the progress it can make."
Spoken word South African poet and playwright, Napo Masheane, performed during the event. About female genital mutilation, she said: "It's heavy to know that women's bodies are still a battlefield on different levels, and this has to stop." 
The recorded event is available for viewing in French and Portuguese.